The Solution Center
Blue Shirt Culture
The Solution Center thrives on identifying and responding to the issues that make your meeting unique. From A/V to aspirin, we invite you to ask a Blueshirt for anything that you need. The team wear the "blueshirts" with TSC logo when working the floor. Over time, what began as a shorthand reference evolved into a collection of training procedures, solutions, successes, trials, anecdotes, and folklore. But mostly, Blueshirt is an attitude: The Solution Center staff are meeting professionals. ​
Meeting Planning Services
The planners at The Solution Center are simply experts in planning, and offer a comprehensive array of services:
Site selection
Contract Negotiations
Registration Management & Reporting
Food & Beverage Coordination
Audio/Visual Coordination
Speaker Selection/Liaison
Sponsor Liaison
Transportation Management
Budget Development, Management & Reporting
Onsite Management
Hotel Room blocks, Reservations & Rooming lists
Collateral Management
Signage Coordination
Invoice Audit & Reconciliation
Recreation Activities
Surveys
Security
Pre & Post Conference Meetings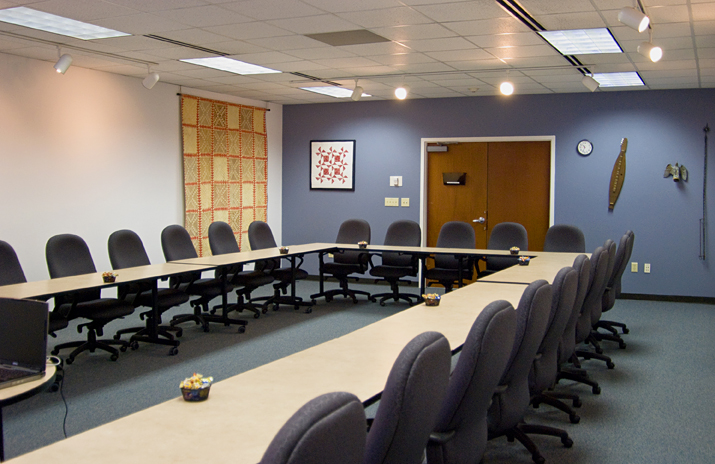 Amenities
The Cafe offers a variety of snacks, from fresh cut vegetables to delicious cookies, flow carb bars to candy bars, the Cafe is always a great place to recharge your day. They have everything you need for a full continental breakfast, plus all of the other goodies you like throughout the day and an extensive variety of coffees and teas. There's no need to plan break times.
Free high speed wireless... 'nuf said. There are several small offices available to anyone for a quick one-on-one or a private call. There are computers available in the lobbies just to check in or print off a boarding pass. Need copies? TSC can provide 200 free copies a day. Each room has a kit filled with office supplies that you might need, and the front desk carries a wide variety of items "just in case."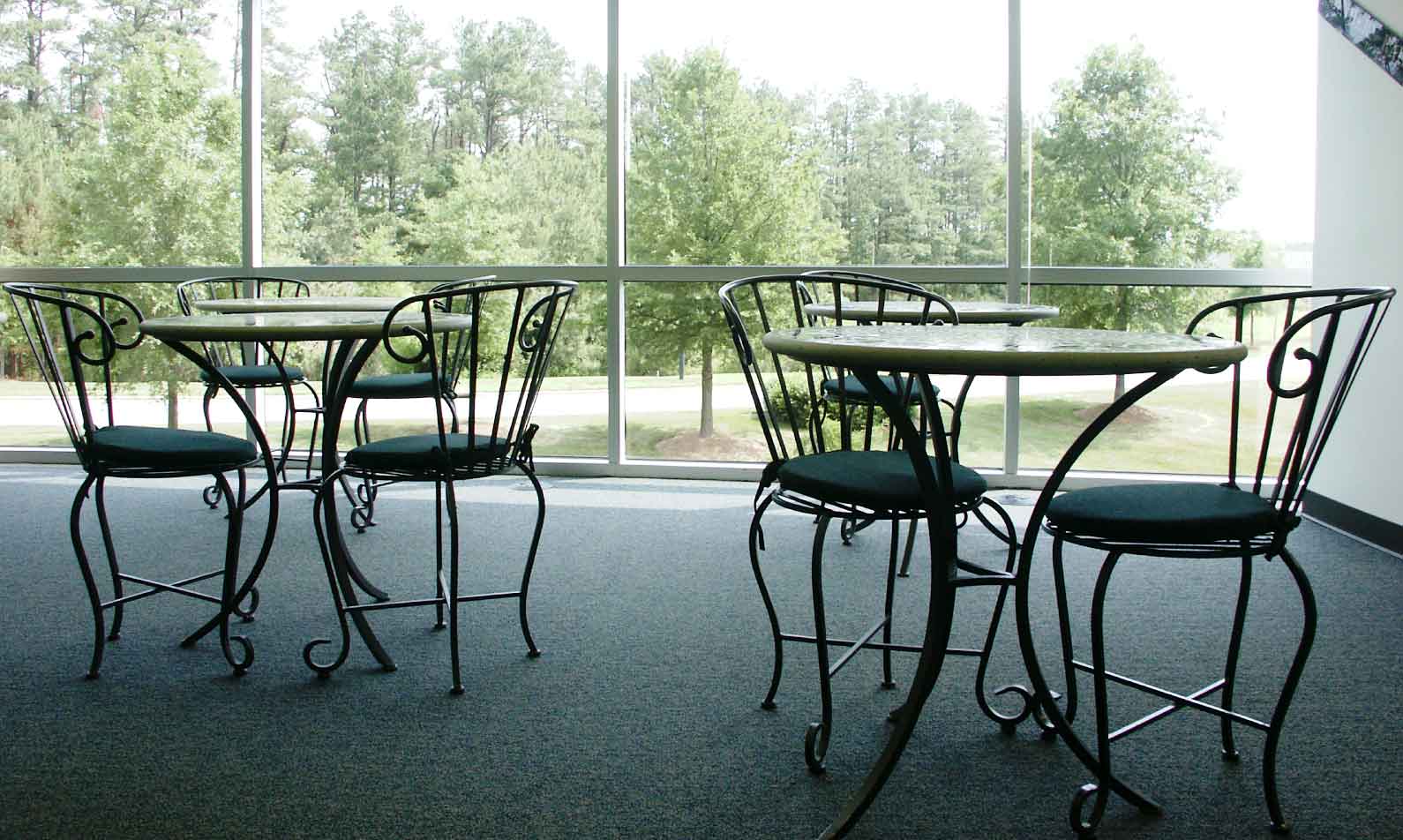 In the heart of RTP
The Solution Center is conveniently located in the heart of RTP, making it the perfect location for meetings and corporate gatherings.