Grand Marquise
The Bell of the Ball
Located just minutes south of downtown Raleigh, the Grand Marquise Ballroom is a spectacular setting for your wedding ceremony and reception. The Ballroom boasts marble columns, ornate trim, and coffer ceilings with crystal chandeliers. The Grand Entry Parlor is perfect for cocktail hour festivities. The grand iron staircase, a breathtaking backdrop, leads you up to the mezzanine balcony where separate bride's and groom's quarters are located. The Grand Marquise Ballroom can accommodate 400 guests for wedding ceremonies and receptions, family celebrations, and even corporate events.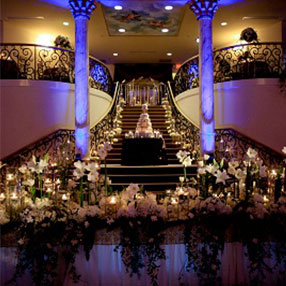 What we love
Great kitchen space to cook on site
Tables, Chairs, Set Up and Break down is included
One of the Largest event spaces
Really nice second-floor private bridal suite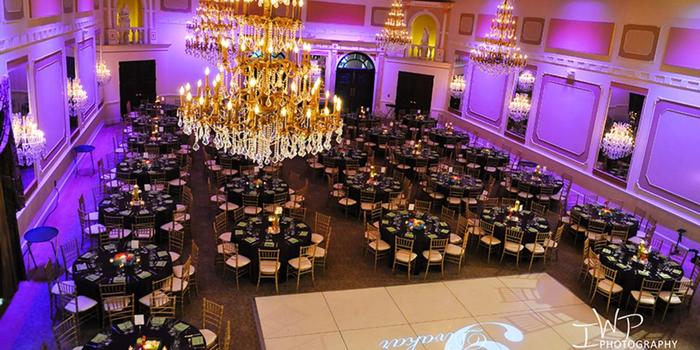 Considerations
The Grand Marquise handles all alcohol
What's on the Menu
Check with your event consultant for current and seasonal selections. Catering Works customizes menus for every special event. These features are paired with wines by our in-house wine expert and incorporate some delicious flavors that are perfectly suited for the Grand Marquise.