Corporate Delivery Menu
Delicious Cuisine Delivered by Dedicated Staff
Breakfast, Lunch, Dinner & Snacks. These menus are suitable for delivery drop off and setup by our Delivery Service Team. Pricing available from your Catering Consultant. Additional description and details inside the PDF.
Catering Works holiday menu is now available! Inquire now at 919-828-5932 to speak with a Catering & Event Consultant today!
Delivery Menu - PDF Spring Menu - PDF
Breakfast Buffets
Includes breakfast fruit platter.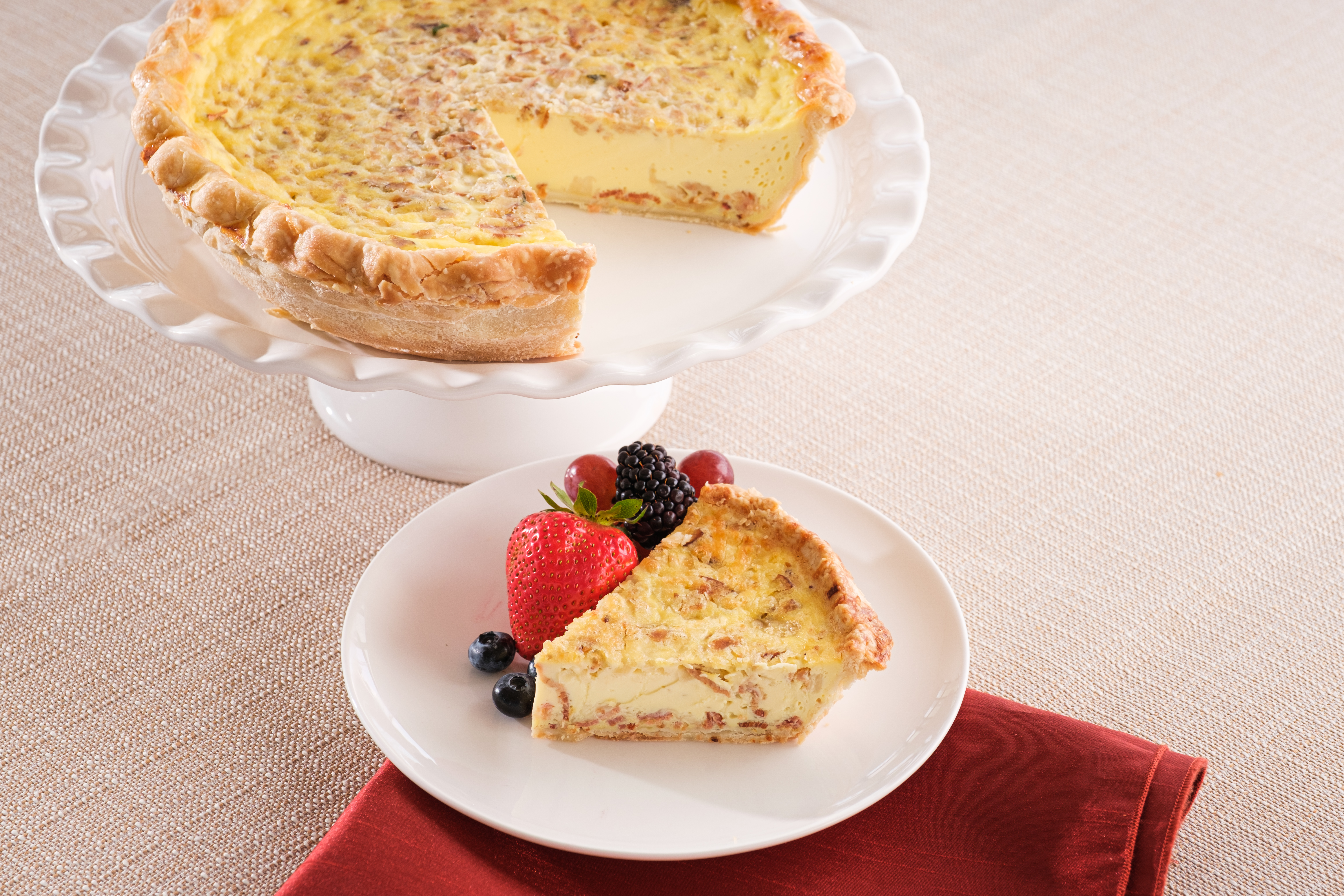 Breakfast Bakes
Classic Breakfast
The Laurelbrook Breakfast
Quiche Breakfast
Breakfast Sandwiches
Includes breakfast fruit platter.
Breakfast Biscuits
Breakfast Wraps
Breakfast Bagels
Assorted Bagels with Cream Cheese
Healthy Start A la Carte
Hard Boiled Egg
Fresh Fruit Salad Cup
Yogurt Parfait with Granola
Oikos Greek Yogurt
From the Bakeshop
Scones
Bagels

Belgian Waffles
Danishes
Croissants
Morning Beverages
Assorted Individual Juices
Hot Tea by the Pot
Larry's Beans Coffee

Small - Serves 10 - 25
Medium - Serves 25 - 50
Large - Serves 48 - 70

Orange Juice Half Gallon 12.00
---
Entree Selections
Sandwiches
Includes chips, deli side salad, and sweet treat.
3 flavors per 10 guests.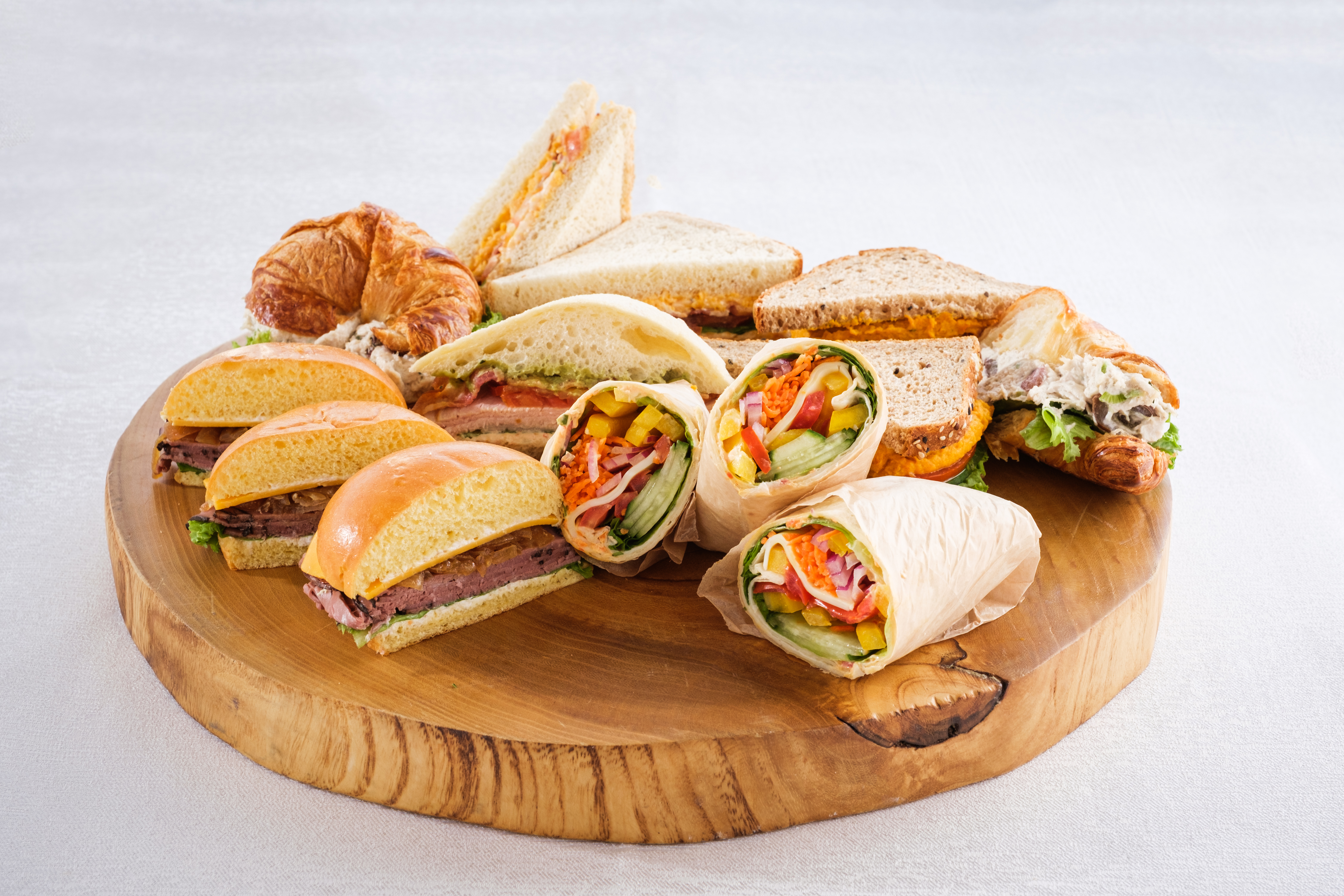 Classic Sandwiches
Artisan Sandwiches
Wrap Sandwiches
Hot Sandwiches
Soups
Priced by the gallon, one gallon serves 10
Classic Beef Chili
Vegetable Chili
Chicken Poblano Chili
Pork and White Bean Chili
Entree Salads
3 flavors per 10 guests.
Mixed Greens House Salad with Chicken
Mexican Grilled Chicken Salad
Grilled Chicken Cobb Salad
Steakhouse Salad
Salmon Nicoise Salad
Antipasto Salad
Single Serve Bowls
2 flavor per 10 guests.
Mediterranean Chicken Salad Bowl
Lemon Chicken Hummus Bowl
Thai Chicken Budha Bowl
Quinoa & Black Bean Bowl
Entrees
Include choice of salad, side dish, sweet treat.
Signature Chicken Entree's
Grilled Chicken Breast
Classic Chicken (8 piece bone-in)
Meatloaf Americana
Porter Marinated Beef with Wild Mushroom Sauce
Grilled Beef Flank Steak
House Smoked Beef Brisket
Beef Filet
Bistro Steak with Mustard Vinaigrette
Beef Teriyaki with Orange
NC Chopped Pork BBQ
Jack Daniels Pork Tenderloin
Salmon Selections (gf)
Vegan & Vegetarian Selections
Baked Potato Bar
Macaroni & Cheese
Black Bean Patty with Cheese
Chana Masala
Spinach & Feta Stuffed Mushroom
Cauliflower Bolognese
Indian Cauliflower
Pasta
Pasta with Proscuitto & Mushrooms

Penne Genovese Chicken

Tortellini with Basil & Sundried Tomatoes with Chicken

Penne Chicken Romano
Entree Combos
Fajita Chicken, Beef or Veggie
Tacos Chicken Beef or Fish
Chicken Tinga Tacos
---
Desserts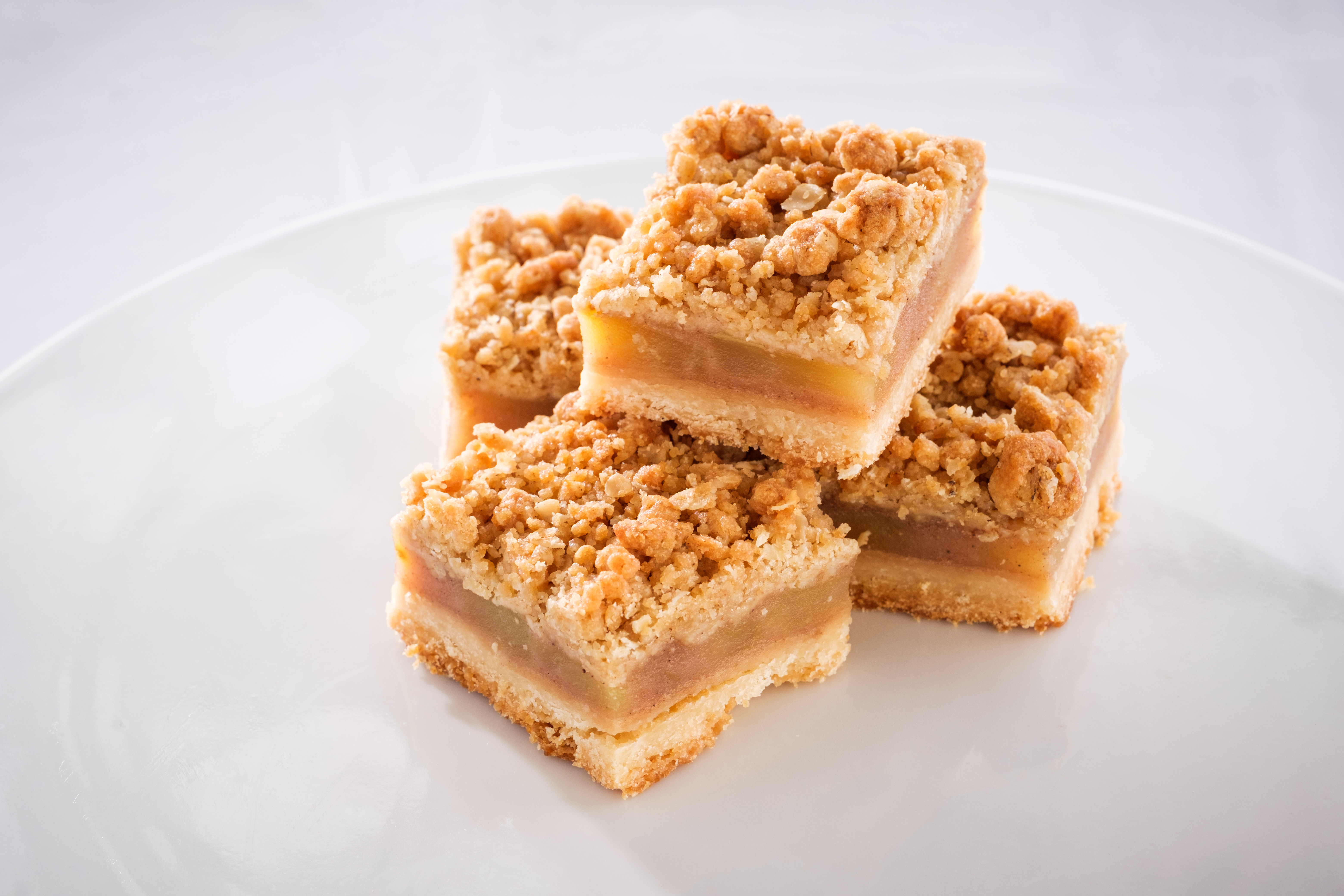 Your choice of fresh baked desserts included with lunch
Apple Pie Bars
Fresh Baked Cookies & Brownies
Vegan & GF PB Swirl Brownies
Lemon Bars