Dinner Series at the Laurelbrook
Culinary Adventures Dining Series
Join the A-listers on the red carpet, as Catering Works premieres the 2019 Culinary Adventures dining series. Executive Producer Chef, Rich Carter and a star studded culinary cast will deliver a cinema verité in flavor and fun! Meet on set at The Laurelbrook, for a pre-screening cocktail hour complete with appetizers at 24 frames per second. Lights, Camera, Action and the gastronomic tour de force will follow, featuring multiple delicious pivotal characters and post scene credits that will surprise and delight! An epic celebration of food and wine featuring scenery, soundtracks and special effects from your favorite movies.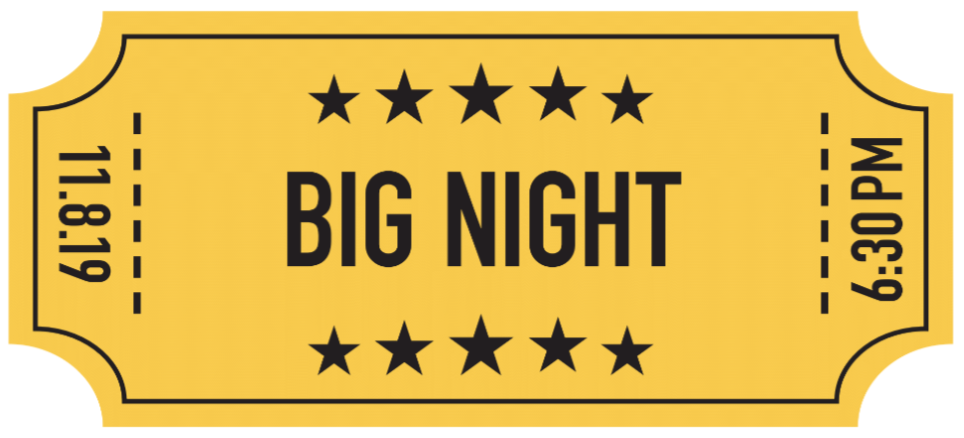 "Primo" creates his feast of a lifetime, an Italian masterpiece with the star of the show; Timpano. In the stunning series finale, we'll recreate the menu that saved the Paradise restaurant. "In love and life, one big night can change everything."
Showtime
Cocktails and passed hors d'ouevres served prior to the first take at 6:30 pm at the Laurelbrook
Tickets
Individual Ticket $95 includes dinner and wine pairing package
Packages excluding wine pairings available at reduced fares. Wine may be purchased a la carte at the event.
Sponsorships
Is your company seeking an innovative group outing?
Team building night out
Client Entertainment
Engage your target audience
Contact us today to sponsor a table for one event or sponsor the event series. Promotional benefits and special pricing options available.
Reservations
We advise early bookings, as last year's events sold out well in advance!
919.828.5932